Denim is one of those wardrobe staples that look great no matter the season. For example this least winter we have been wearing our denim shearling coats just about everywhere, and in summer we love to wear double denim with our shirts and shorts. Basically, when it comes to denim the possibilities are endless. Everyone should own at least one good pair of jeans that flatters their figure, and on top of this if possible, a denim jacket, a shirt and a pair of shorts/denim skirt are great items to have in your wardrobe too. As everyday articles of clothing they are so useful since they are hard-wearing, easy to fix and patch, and usually not that expensive to purchase, especially if you are a bargain hunter and love waiting for the sales! If you are looking to add to or update the denim section of your wardrobe, then read on to find out some the choicest picks from this season on the high street.
For the last season or so, the latest silhouette of choice has been the mom jean. These high-waist tapered jeans hark back to the favourite jeans of the 1990s and are softer and easier shape to wear than the somewhat unforgiving skinny which has been the jean of choice for many years now. This pair from British high street legend New Look completely nails the trend from the high waist to the ever so slightly baggy style to the oh-so fashionable cropped length with frayed hem. These jeans are also the perfect colour for spring and summer in the classic washed out and faded blue hue. Team with a white t-shirt and shown, or a black jumper for a bit of an edge on cooler days and wear with your favourite trainers for a laid-back look that is totally on trend.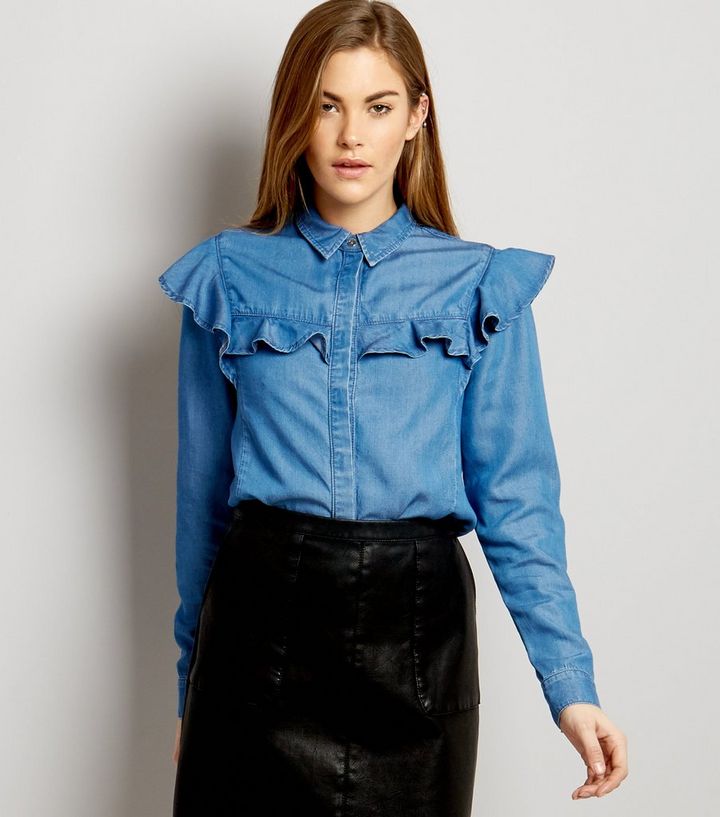 For an ostentatious denim look that harks back to the 1970s and classic TV soaps such as 'Dallas', this frilly cowgirl number, which is again from New Look, is absolutely perfect. It is a little bit twee, but we love it for it from the frills adding vintage width at the shoulders to the very proper frill across the chest. This deep denim blue will look gorgeous with so many things, and makes looking girly easy.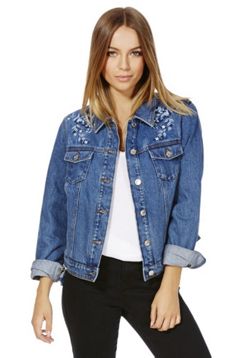 Finally to complete your denim look, then a denim jacket is an absolute must. A slightly boxy and longer style is perfect as a cover-up this spring and summer since it will go both with summery dresses and light knits. This jacket from Florence & Fred at Tesco's is perfect since it also ties in the embroidery trend at the same time. In a classic 1980s style, the embroidery really makes it stand out, so keep an eye out for this one next time you are doing your grocery shopping!